---
There are currently 811 Guests and 97 Members online NOW!
NC
-
71
,
SC
-
6
,
EFL
-
2
,
WFL
-
5
,
AL
-
2
,
LA
-
3
,
TX
-
3
,
---
---
Need help getting Logged In?
---
Just a quick reminder that we need your help today to stop the "pilot" commercial snapper-grouper catch share program being proposed by two South Atlantic Fishery Management Council members: Vice Chair Charlie Phillips and Chris Conklin, both commercial snapper-grouper fleet owners and dealers.
Incredibly, Chris, in a recent email about this pilot program that was publicly posted on a fishing forum, effectively said he wants to get rid of over 60 percent of commercial snapper-grouper fishermen, who he calls "part timers," so the big snapper-grouper players will benefit.
"Let's keep in mind that over 60% of these permits are being leased out to part timers that do not rely on commercial snapper grouper fishing as their primary source of income, thus catching a large portion of the quota the full time career fisherman that rely on the fishery to support their families."
Most full time career commercial and for-hire fishermen in the South Atlantic make a living by participating in multiple fisheries, so they could be considered part timers in many fisheries. But they are full time career fishermen, of which snapper-grouper is just one vital income source.
Imagine eliminating over 60 percent of commercial snapper-grouper fishermen and the economic devastation that would inflict on families and fishing communities. That's what catch shares do.
Click here for the letter we sent to these SAFMC members asking them to stop.
If you haven't already done so, please contact these SAFMC catch share ringleaders today and tell them to stop trying to put fishermen out of business by pushing unwanted catch shares:
Vice Chair Charlie Phillips -- ga_capt@yahoo.com or 912-832-4423
Chris Conklin -- conklinsafmc@gmail.com or 843-543-3833
Finally, the SAFMC is conducting important public hearing/scoping meetings next week through the first week in February on proposed snapper-grouper management measures. Those include efforts to reduce the red snapper bycatch, in-season allocation shifts for yellowtail snapper and Vision Plan commercial and recreational amendments. Click here for more details. Make sure your voice is heard by participating.
Thank you in advance for your efforts!
Council for Sustainable Fishing
P.S. The Council for Sustainable Fishing is a non-profit advocacy group that relies on membership dues to operate. Please help us continue our fight for fishermen and fishing communities by clicking here and joining today. Thank You!
Contributions or gifts to the Council for Sustainable Fishing are not tax deductible as charitable contributions. However, they may be tax deductible as ordinary and necessary business expenses.
Read More
---
---
---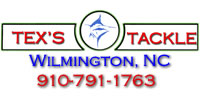 ---
---
---
---
---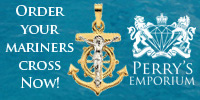 ---
---
2005 Sailfish 236 with 4 Stroke 225
Last post by ncsaltwaterkings
Jan 24, 2017 at 13:28:36
Garmin 3210 complete system
Last post by Sailormike
Jan 24, 2017 at 12:10:49
Venture galvanized trailer
Last post by babatten
Jan 24, 2017 at 10:58:19
Camper for sail Topsail sound
Last post by Newsaltfishing1
Jan 24, 2017 at 10:36:15
Kencraft 220 for sale
Last post by highhopes20
Jan 24, 2017 at 08:43:29
JB Custom Bushido Jigging Rod (spinner)
Last post by werewolf0711
Jan 24, 2017 at 08:43:24
Daiwa Saltist BG50H
Last post by werewolf0711
Jan 24, 2017 at 08:43:03
2002 21' SE Parker
Last post by seapro180
Jan 24, 2017 at 07:45:43
---
---
---
What does THIS have to do with fishing?


---